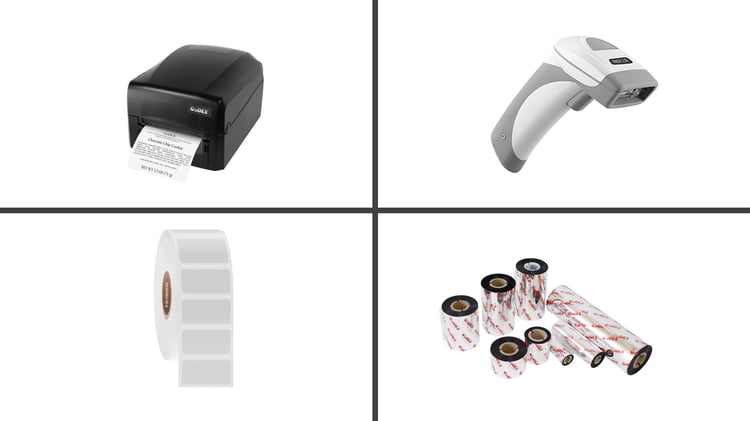 Barcode Starter Kit
Everything you need to start using barcodes for only $849
All-inclusive barcode starter combo
Save time and money by purchasing this kit.
High-performance components.
Validated integration of hardware, supplies, and software.
Barcode solutions for challenging applications
The label printing needs of laboratories and industrial operations vary considerably from those of standard consumer businesses. These organizations need labels that don't wither, disintegrate or fade under extreme conditions like high temperatures, high humidity, and chemical exposure. If you are looking for a comprehensive barcode system that can read barcodes and print customized labels based on the specific size and quality requirements, you must check out the GenoFAB barcode starter kit.
It is challenging to find barcode software, barcode printer, and scanner that work flawlessly together. The GenoFAB barcode starter kit includes everything you need to design and print high-quality labels and later read barcodes.
Label Printing Software
The GenoFAB starter barcode kit comes with the GenoFAB web-based label printing software application. You can manage different aspects of label design and printing using your GenoFAB account. The barcoding software adds critical value to the kit since it allows you to customize your labels based on the requirements of the environment and the material the label identifies.
You can choose and modify label designs, make edits and resize labels using this software. The software also includes barcode scanning features allowing you to retrieve sample information that cannot be printed on the label.
GenoFAB provides a clean and smooth user experience that is unmatched in the industry.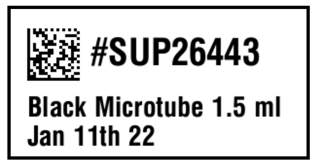 Thermal Transfer Label Printer
High-resolution labels ensure accuracy and precision. The barcode printer that comes with the GenoFAB starter barcode kit can print high-resolution images in 300dpi to ensure high print quality even on the smallest labels. The barcode label printer also uses a thermal transfer ribbon to ensure high-quality printing that can withstand the most challenging environmental conditions. You can control the printer using GenoFAB's label printing software.
High-Quality Labels
The kit includes one roll of 1000 general-purpose paper labels that can be used to get started with printing barcode labels. Additionally, the GenoFAB offers different thermal transfer label options for different applications. You may order barcode labels based on your industry or product-specific requirements. You can also use these labels to mark containers or packs holding acidic or non-acidic chemicals.
2D Barcode scanner
The kit includes a 2D imager that can easily scan both 1D and 2D barcodes. Accurate scanning and high-quality imaging are critical in high-risk environments. The GenoFAB starter kit can ensure fast, precise barcode scanning. The high-quality imaging tool will help prevent mistakes resulting from wrong identification and labeling of chemical ingredients and other hazardous ingredients.
Versatile Solution
You can use the GenoFAB barcode starter kit for a range of industrial applications. The kit is ideal for environments like research labs, environmental monitoring agencies, specialty manufacturing services, bio-manufacturing units, bio-banking units, and a range of other specialty units. You may also use this kit for process monitoring in the energy industry.
The high-resistance, high-resolution labels don't blur and are easy to read. You may use this equipment in this kit separately or together based on your specific requirements.
Great Value
The GenoFAB barcode starter kit saves you the time and trouble of combining all the elements of a functional barcoding solution for your lab. With a single purchase, you will be able to leverage the power of barcode technologies to manage inventories and workflows in your lab, factory, or anywhere you might be processing small items. You will be able to clearly identify them by printing high-resolution labels that will stand the test of time and the assaults of heat, cold, and chemicals.
The kit offers considerable value for money since you get since it is cheaper than buying all the components individually.
Additionally, GenoFAB has a 30-day return policy for unused items in their original packaging.
Find more information about the barcoding kit on the GenoFAB store.